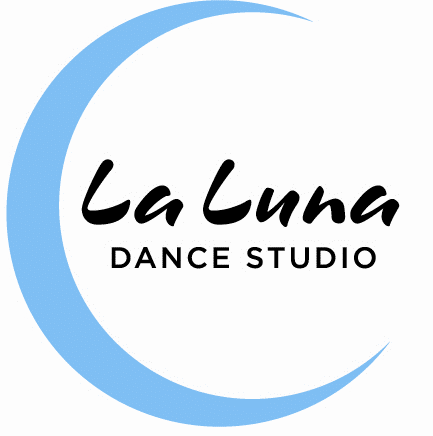 ​La Luna Dance Studio
Teens & Tots Dance Program
Sonya Elmore, Owner
​Sonya immigrated to the United States with her family at the age of 14 where soon began training in competitive International Ballroom Dance. She found solace in her ability to express herself fully through dancing and gained confidence and strength in her natural ability. Sonya excelled in the Latin dances and through dedicated training and generous sponsorships appreciated a marvelous amateur career. In 1999, after years of successful competition, Sonya decided to move on from ballroom dancing to explore her new found passion, Salsa. Sonya has been featured on several television programs including NBC 10 Philadelphia News, and FOX29 Good Day Philadelphia. Sonya's latest accomplishment includes placing 5th in ESPN World Salsa Championships (Cabaret division) in December 2006. Sonya has created Philadelphia's most comprehensive dance program for all ages including American Ballroom, Argentine Tango, Swing, Salsa & Street Latin, Hip Hop, Belly Dancing, and La Luna's Teens & Tots children's which encompasses Ballet, Tap, Jazz, Contemporary, Lyrical, and more. Sonya now enjoys spending her time with her husband and 3 beautiful children.
Shannon Anderson, General Manager & Program Director
​Shannon studied ballet extensively throughout childhood and continued her studies at Rider University and The Princeton Ballet School under the direction of Douglas Martin, Mary Barton, and Dr. Kim Chandler Vaccaro. At Rider, she earned her Bachelor's in Business Management and a minor in Dance. While a student at Rider, Shannon performed in numerous original modern dance works and contemporary ballet pieces. Upon graduation, Shannon joined the faculty at New Jersey's leading dance company, American Repertory Ballet, for the company's Outreach and Educational Program, teaching dance to 3rd grade students in New Brunswick, NJ Public Schools. Shannon joined La Luna Dance Studio in 2005, and not long after, joined La Luna's semi-pro Salsa dance team, Las Estrellas. She has been teaching Ballet, Pointe, Lyrical, and Pre-School Dance classes and serving as Director for the TNT Dance Program for the past 18 years. Miss Shannon has also served as the Director of our Jr. and Sr. Ballet Companies and choreographed and coaches solo routines for our annual recitals and dance competitions. Shannon also received her certification as a Pilates Mat Instructor back in 2006. Her most recent accomplishment in 2017 was receiving her certification as a PBT (Progressing Ballet Technique) instructor, and she is very excited to be able to share this technique with her students. When she's not teaching, Shannon enjoys taking Ballet and Yoga classes and volunteering and fostering dogs and puppies with her husband for a local Animal Rescue organization.
Melissa Byrd
Melissa Byrd grew up dancing at Debra Sparks Dance Works. While there, she was awarded the Leonard Sparks Memorial Scholarship for her dedication, technique, and love of dance. She also trained with various master teachers and attended summer intensives at The Central Pennsylvania Youth Ballet and the Koresh School of Dance. In May 2015, Melissa graduated cum laude from the University of Massachusetts Amherst with a BFA in Dance and Communications. While attending UMass she received the Chancellor's Talent Scholarship for Dance and taught non-major dance courses in Ballet and Jazz. She also had the rewarding opportunity to teach grades K-12 in various schools throughout Western, MA through the STARBURST program and the University Dancers Tour (in which she also performed). Recently, she has performed in Philadelphia with the Femme Collective, the Fringe Festival, and as a feature soloist in Valley Forge's Nutcracker. Melissa loves sharing her passion for dance with others through teaching and is an active dance teacher in Greater Philadelphia Region. She brings a strong technical and educational influence to her classes and believes it is important for each child to find his/her own artistic expression and voice through dance. Mostly recently, Miss Melissa also became a certified PBT (Progressing Ballet Technique) instructor.
Jackie Howell
Jackie Howell has been teaching in the Bucks County region for over 10 years. We are very excited to welcome Miss Jackie to our La Luna family - where you can find her teaching Hip Hop classes this fall!.
Rosie Murray
Rosie began her dance training when she was 6 years old. Throughout high school and college she worked at Sesame Place as a performer in the Entertainment Department. At Sesame, she danced in shows and parades as an out of costume dancer as well as in costume as the characters Bert, Grover, and The Count. While studying at Temple University, Rosie continued her love for dance by joining InMotion, a student-run organization that did various performances and shows throughout the school year both on and off campus. While on the team, Rosie performed in many different pieces in various styles of dance, including contemporary, jazz, hip-hop, and tap!
Samantha Shusman
Miss Sam has been a part of the La Luna family since 2005, first as a student in our Teens & Tots dance program, and then as an instructor after graduating from high school. Miss relocated to Colorado, where she continued her dance career teaching for the Colorado Ballet Society. We are thrilled to have Miss Sam home and re-joining our teaching faculty for the 2023-2024 dance season!
Julie D'Angelo (Substitute Teaching Faculty)
Julie has been dancing since the age of 3, where she had began her dance studies at the previously named Carol Wilson Studio One. After graduating high school, she furthered her dance education at DeSales University, receiving her Bachelors of Arts in Dance in May 2012. She has studied many genres of dance and studied under many notable names such as: Trinette Singleton, former Joffery Ballet Principal Dancer/Ballet Mistress; Lynne Mariani, former Bob Fosse dancer; and Timothy Cowart, former Bella Lewitzky Dance Company member. While at DeSales she maintained a performance job at Sesame Place where she performed as characters in shows and parades as Zoe, Elmo and Abby Caddabby, as well as out of costume as a dancer, and held the position of Assistant Supervisor for the Abby Caddabby Paradise Theater. Most recently, Miss Julie became certified in Progressing Ballet Technique (PBT) and is thrilled to be able to share this new program with her students. In past years, Miss Julie has served as the director of our Senior, Mini, and Jr. Jazz Companies. Miss Julie is known for helping dancers reach their fullest potential through hard work and determination.