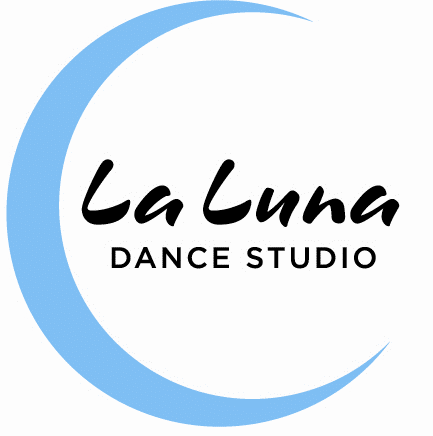 ​La Luna Dance Studio
Teens & Tots Dance Program
Monthly Tuition
$60 per month for 1 class per week
$50 extra for each additional class
​
Pricing per month:
1 Class per week ........................ $60.00/mo
2 Classes per week .................... $110.00/mo
3 Classes per week .................... $160.00/mo
4 Classes per week ..................... $210.00/mo
Registration Fee
Annual Registration Fee: $40 per student
Automatic Billing
Monthly Tuition is automatically withdrawn on the 1st of every month from a credit/debit card account.
There are 9 monthly tuition payments for the year (Sept - May).
A $10 late fee will be assessed for all accounts that do not clear on the 1st of the month.
IMPORTANT:
All billing information changes and class changes must be submitted in writing at least 7 days prior to the 1st of the month.
Add/Drop
Students may continue to register for dance classes up until November 1st.
Students may drop dance classes with no penalty up until December 15. After December 15, there will be a $100 Early Termination Fee assessed for each class dropped.
Please Note: There are no refunds on missed classes. Students with excessive absences may be asked to leave the program. Students with 10 absences or more per class will be dismissed from the program with no refunds on tuition or costumes once they have been ordered.
Private Lessons
Private instruction for supplemental coaching
and solo routines is available with most of our instructors.
Private Lesson scheduling is first come, first serve and all lessons must be paid in advance.
Lessons cancelled with less than 24 hours notice will be forfeited as the instructor cannot re-book the slot on short notice and must still be compensated.
Most of our private lessons are priced as follows:
$75/per hour

$37.50/per 30 minute lesson
​
​
​
Recital Costumes
Recital Costumes are $85.00 + tax
Each child will need to purchase one costume for each class
they participate in.
Costumes are automatically
billed in 2 installments:
50% Deposit on November 1st
50% Balance on December 1st
There are no refunds on costumes
once they have been ordered.
Costumes will be ordered on Dec 18th.
There will be a $5 exchange fee for all
costume size exchanges.